In the ever-evolving world of online gaming, cryptocurrency has emerged as a game-changer. 
At MaxVegas Casino, we've embraced this digital revolution by offering a diverse range of cryptocurrencies for your gaming convenience. 
Whether you're a seasoned crypto enthusiast or a newcomer to this exciting world, our Cryptocurrency Deposit Guide will walk you through why using crypto at MaxVegas is a smart choice and how to navigate the deposit process. 

What are cryptocurrencies?
Cryptocurrencies are digital currencies that use cryptography for security.
Unlike traditional currencies issued by governments and central banks, cryptocurrencies operate on decentralized networks powered by blockchain technology.
This decentralization eliminates the need for intermediaries, such as banks, which often slow down transactions and add fees, and makes them a great option for betting. 
Why Use Cryptocurrency to Deposit at MaxVegas Casino?
Instantly credited:

Crypto transactions at MaxVegas are lightning-fast, allowing you to play your favorite games without delays. Say goodbye to long waiting times; your gaming funds are available in a snap.

Exclusive bonuses:

Benefit from special bonuses and promotions for crypto deposits and score big. 

Global acceptance:

Unlike traditional banking methods that may restrict your gaming activities, cryptocurrencies grant you full control over your money, making them a versatile option for your gaming needs. 

Guaranteed security:

The robust blockchain technology behind cryptocurrencies ensures the highest level of security for your deposits and winnings.

Lowest fees:

Crypto transactions often come with minimal fees, which means you can make the most of your gaming budget.

Various options:

MaxVegas Casino offers a diverse selection of cryptocurrencies for your deposits, including Bitcoin (BTC), Ethereum (ETH), Binance Coin (BNB), Bitcoin Cash (BCH), Litecoin (LTC), Tether (USDT), and USD Coin (USDC). You have the freedom to choose the one that suits you best.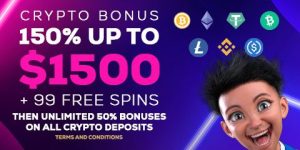 How to deposit crypto at MaxVegas?
Create a Wallet:

If you don't have one, choose a reputable crypto wallet to store your funds securely, such as Binance, Coinbase, Kraken, Blockchain.com, KuCoin. 

Fund Your Wallet:

Purchase the crypto you prefer through a cryptocurrency exchange or use an existing wallet.

Visit MaxVegas:

Log in to your MaxVegas account or create one if you're new.

Access the Cashier:

Go to the deposit section and choose the preferred cryptocurrency whether it's BTC, ETH, BNB, BCH, LTC, USDT, or USDC. 

Choose your network:

MaxVegas Casino provides various networks for your crypto deposits.

Enter Amount:

Specify the amount you wish to deposit.

Generate Deposit Address:

MaxVegas will provide you with a unique wallet address and generate a QR-code.
MaxVegas Casino offers a secure and innovative gaming platform, and with our Cryptocurrency Deposit Guide, you can seamlessly enjoy the benefits of using crypto.
Start your crypto gaming journey today by depositing with guaranteed acceptance at MaxVegas Casino. Dive into our extensive selection of games and experience the future of online gaming.